Apologies for the silence, all. I got busy, tired and unable to push myself, so that last Sunday when we were waiting for Ophelia, I went to bed without any blog. Last week saw my little guy get all upset at School, (probably because his mother was mean to him at home) and the crazy lady finally send a cost for damages to her car. This is the final figure:
An invoice for this, might I remind you;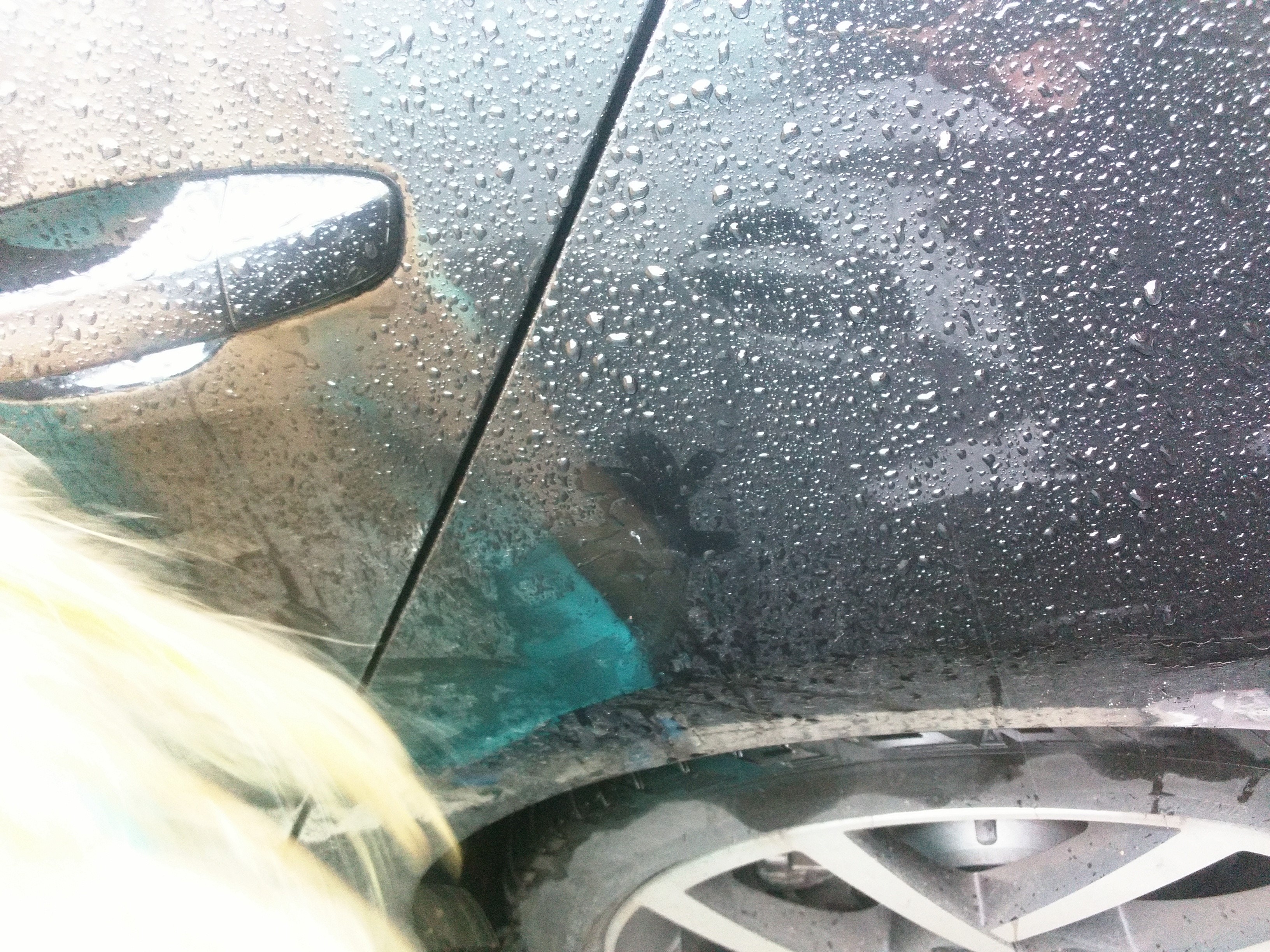 There's a crowd called Chipsaway.ie, who will do repairs in driveways for next to nothing. If I hear from her again I'm sending them over to her, the woman is in my opinion asking for a crazy amount.
Monday:
We were all focused on this.
For us, it was an appallingly sharp wind, with long queues at the local shop. For three families, their loved ones will never come home, and that's something I'm aware of. But it had, for us, the sense of a snow day; an unexpected day off with no barrier to relaxation. That sense of the rules being relaxed seemed to be on my shoulders for the rest of the week, as you'll see.
Tuesday:
Big guy's school is closed, so I stay home to keep him busy and away from small fires. I can't make myself do physio. We make a small kite, go for a long walk and muck about with the Goldie Blox set, and before you know it the day is done. I'm supposed to do physio and exercise and nothing is done. I answer emails before going to bed, and make lists.  A lot of lists. I go to bed content.
Wednesday:
I have no meetings! No meetings, no physio, merely the exciting prospect of actually getting things done. However! You forget dear reader, that I am in fact honey to the flies that are my colleagues. By my reckoning, over an hour and a half are given over to chatting on Wednesday, and seeing as I now have to leave early to pick up big guy, I stomp back to my car frustrated and annoyed. Bother! Damn! Blast!
Thursday:
The house is filthy, the child uneducated, the clothes unwashed, the body unexercised, the accountant still uninformed, and all is wrong. At least I did my physio, which is just as well as my hips were beginning to hurt again.  I call it an accomplishment to put the bins out, and just go to bed.
Friday: 
I get through the Physio session, and get through the day. I'm sleepy tired; nothing too worrying, but I just want to stop the day. We get told of another storm, Storm Brian (and we all know what a delight Brians can be), and we decide to head to the shop for extra supplies.
And then I hit a bollard.
Yeah, I know.
I am making a left turn into the shop, and one of the bollards surrounding the road is already twisted and bent outwards. I slow to avoid a car coming the other way, and we hear the most awful scraping sound. I think I'm about to start screaming, but we park the car and have a look. It's actually not that bad; there is a white scrap mark, but otherwise it's okay. The other half tells me he's done worse on the other car and not to worry. Still, I feel the motivation go, and I dearly wish for more resilience. Wish I could go for a run, or a swim, or see a friend or something. Baaaah!
Saturday:
I get through the physio, and I plan a day of excellent and robust activities. Then the next door neighbour kid calls in and there are now two little creatures making noise and a mess in my sitting room. The other half comes back from shopping with a report that the car now veers to the right; thankfully not politically. I go to my bed silent with the guilt. Have I cost us more money?
Sunday:
We get up, we play, dress, and go to Dunnes for jumpers and the like. He plays up like a madman, and I am drinking buckets of coffee all day.
I am going to do myself a favour. I am going to wrap up this blog tonight, because now it is 10pm, and I need to sleep and reboot. Night night all.